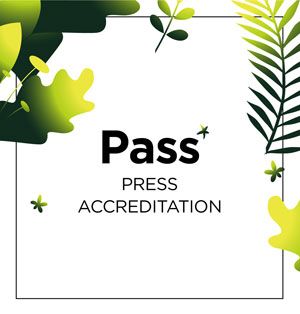 2 exceptional days await you in Deauville the 17th & 18th of June. Make sure your presence at the Festival is ensured as soon as possible by accrediting online and thus benefit from:


> access to conferences and workshops featuring international experts

> more than 100 film screenings from 5 continents and 500 films within the Media Center

> many networking sessions to boost your business relations

> meals and receptions at the Villa Strassburger and Villa Le Cercle

> cocktails, receptions and after-parties

> a rich program of entertainment and special screenings

> the Awards Ceremony and Gala Dinner
Before filling out the form, you can also login or register. It will allow you to pay by paypal later on, download your invoice, have all your infos and details available.
Existing user? Please login